Sharon Riley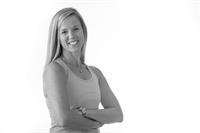 How I got into indoor cycling: My love of cycling started while I was living in Aspen. Since then, I have become a marathoner, triathlete, snowboarder and an avid spinner.
My Music
: My playlists include the TRIPLE Cs of music: Classics, Current, and her new love... Country! As long as the music has a great beat and a happy tune, I will play it in my class! My "Country" rides usually have some Dixie Chicks, Zac Brown Band, Jason Aldean, and Blake Shelton. For my "Spynergy" rides you can bet on hearing some Counting Crows, Coldplay, Avicii, Needtobreathe, Pink and for sure some FLO RIDA or PITBULL.
My ride
: As the mother of five, I know what it takes to commit, coach, and lead! Prioritizing health and fitness with home and work life is a challenge for us all. I try to meet this challenge head-on and maximize the impact of your invested time and minimize any fear you've ever had for joining a group fitness experience.
Sharon Riley instructs the following:
50 minutes of high intensity interval training plus a 5 minute cool down.




Ride to country music - a great playlist created by Sharon. She's a huge country music fan so you are sure to love the class.